Best Places To Visit During Oct Half-Term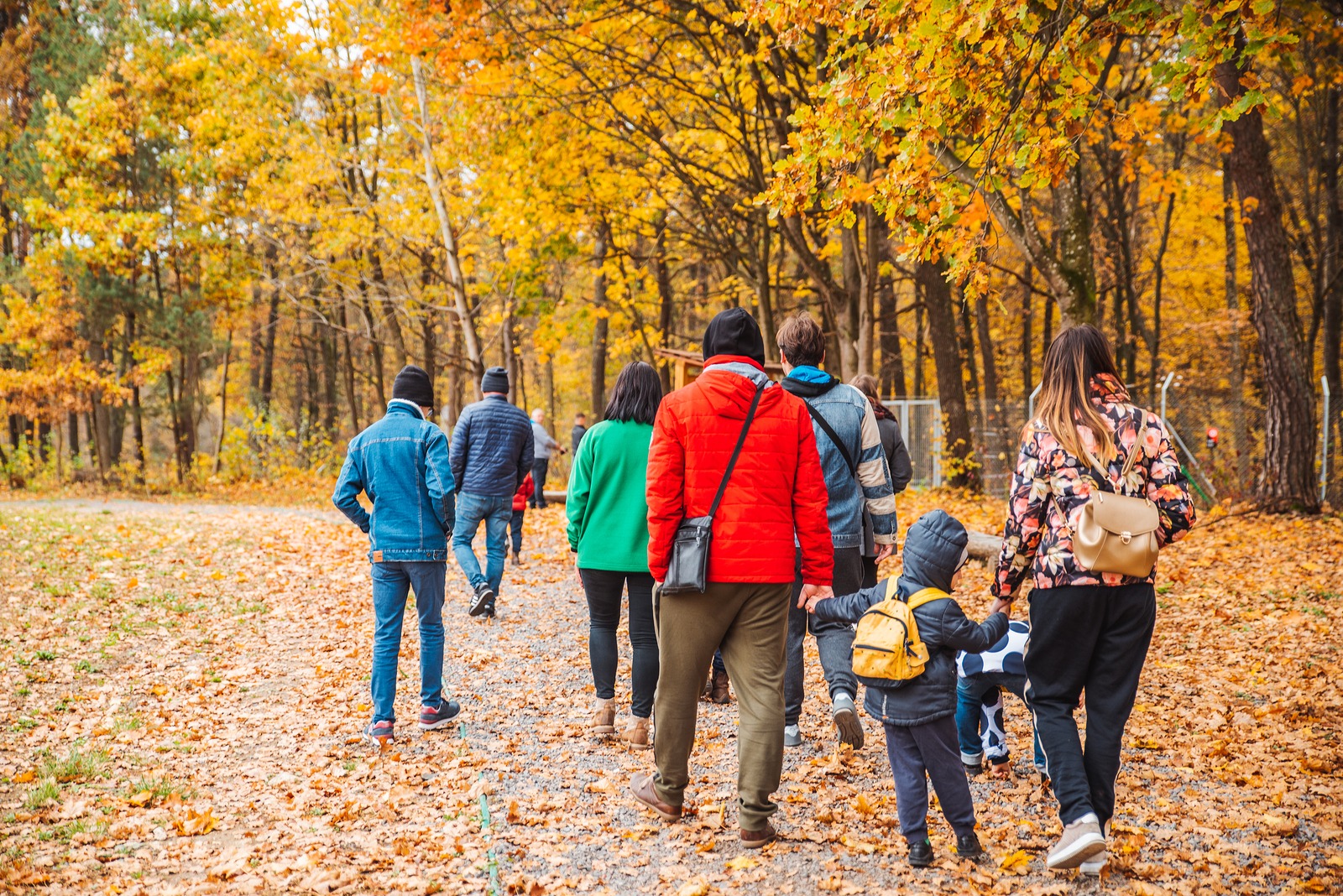 As the weather starts to turn colder, the nights darker and everyone is in need of some comfort and fun, many people choose to enjoy a last-minute trip during October half-term – being able to have a nice time with their children before the rush and stress of the festive season begins.
So, if you are looking for somewhere to drive your family and all your caravan supplies in the UK, take a look at our selection of places to visit.
– Ghost Tours At Longleat Safari Park
Longleat is already a favourite among children for its array of safari animals you can see as you drive around. However, this half-term, kids will especially love visiting as it is hosting spooky ghost tours throughout Longleat House.
According to the website: "Your ghoulish guide will take you through unseen cellars, eerie attics and dark corridors, all while sharing haunting tales of Longleat's legendary past."
If you embark on the tours, which cost £10 per person in addition to the entrance fee, you might even catch a glimpse of the Grey Lady, who is rumoured to still wander around the property in search for her murdered lover. Oooooh…
– Pumpkin Picking At Kenyon Hall Farm
Many of us are used to getting our pumpkins from supermarkets, but if you want a more authentic, back-to-nature experience, why not head to Kenyon Hall Farm in Cheshire where you can pick your own?
Visitors to the farm can choose their favourite pumpkin – from tiny squashes to ones so big you need a wheelbarrow to transport back to the car. You pay for what you pick, with pumpkins starting from as little as £2, and kids can have a go carving them from October 12th for £3 per pumpkin.
This is a great way to get in the autumnal mood, whether you keep your oversized vegetable for Halloween or not!
– The Creepy Crawl At Robert Burns Birthplace Museum
The great thing about caravanning is you can go as near or far as you want to. Those who fancy a bit more of an adventure could head to Ayr in Scotland where they will find Robert Burns Birthplace Museum.
Not only will they learn more about the 18th Century Scottish poet but they can take part in the spine-tingling Creepy Crawl event.
Keep the kids close by as you follow the spooky trails and take part in different ghoulish tasks. Tickets for the crawl cost £3 per child, while adults can enjoy the event for free.
– Apple Harvest Dessert Taster Session At Erddig
Nothing feels more autumnal than the smell of spiced apple pie and enjoying a freshly-made apple crumble when it's chilly outside. So why not really get into the spirit of the season with a trip to Erddig in Wrexham, where there will be an event wholly dedicated to the apple harvest?
Not only can you enjoy an autumnal walk through the National Trust site, crunching on crisp leaves and taking in the rich colours of the season, but you can also tuck into scrumptious apple recipes afterwards.
You can sample apple-flavoured scones, crumble, muffins, strudels, and shortbread, and complement them with tea, coffee, cider or Prosecco.
We challenge you not to feel cosy and warm after this delicious tasting!