New Sponsorship – Leisure Plus Direct Sponsors University of York Opera Society (UoYOS)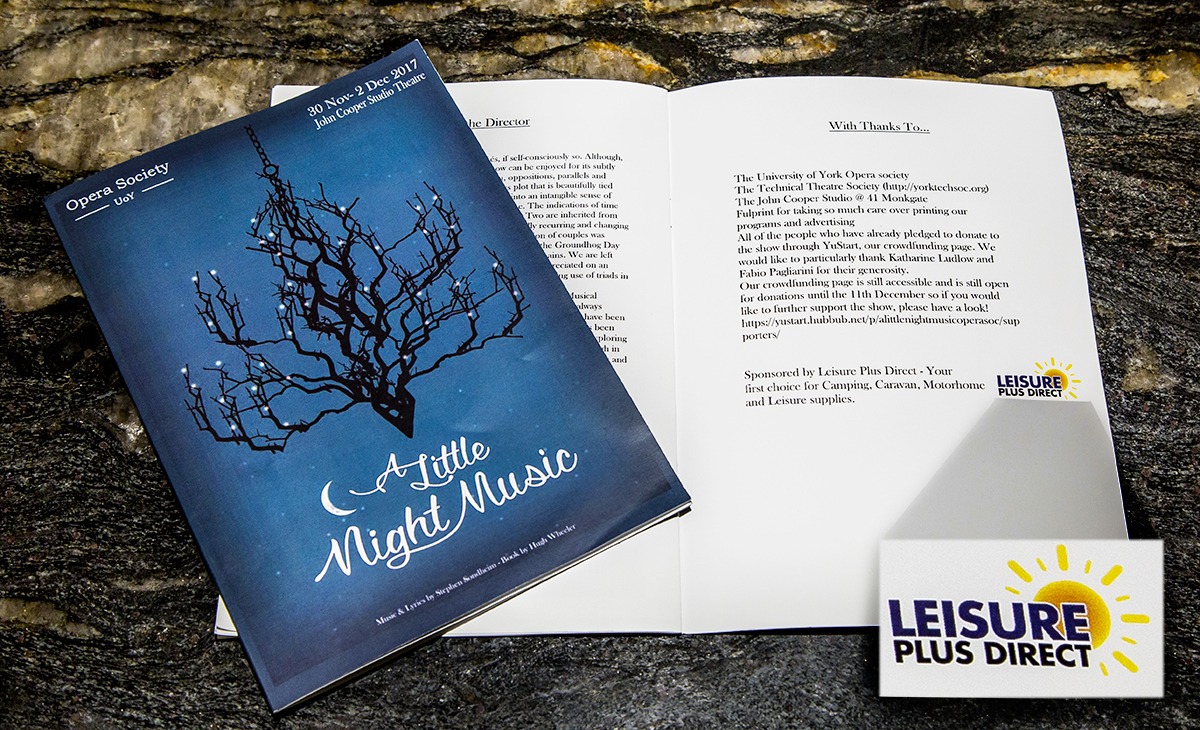 As our website is starting to grow we have just assisted some students at York University.
The University of York opera Society produced an Opera, A Little Night Music. 
A Little Night Music is a musical with music and lyrics by Stephen Sondheim and book by Hugh Wheeler. Inspired by the Ingmar Bergman film Smiles of a Summer Night, it involves the romantic lives of several couples, we all enjoyed this great musical.
When the option came along and we stepped up to the mark and assisted by sponsoring this group for 3 evenings.
A truly awesome group who performed extremely well.  Leisure Plus Direct were very proud to have sponsored you for your Christmas opera