Thule introduce the NEW Thule 6300 awning for 2019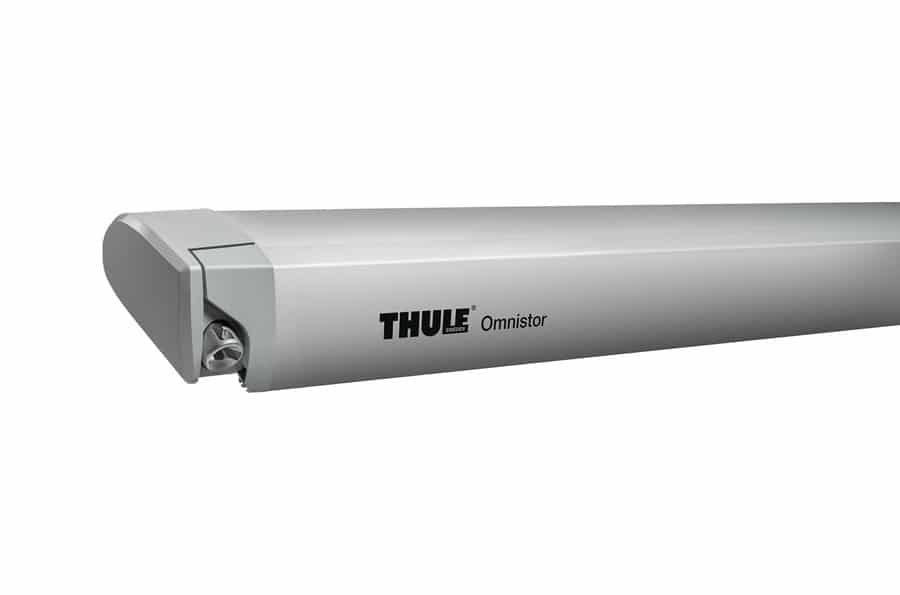 The New and innovative Thule 6300 is finally here after 2 years in Research and Development
This new Thule 6300 awning was based on the very populare Thule 6200 awning. Using the philosophy "If it aint broke dont fix it" Thule looked at the awning and have made some slight cosmetic changes and improved other items inside of the case. Slightly more streamlined and dynamic to help it stand out from any competition. It has incorporated some of the features of the latest Thule 5200 awning. Those being the integrated arms. These are an optional extra used to assist in strengthening the tension arms, thereby giving more tension to the canvas when you give a slight tension on the awning fabric with a turn of the winder handle.
So when the awning is wound out to its fullest depth, these tension arms can be inserted (Thule number 302095) against the ratchet mechanism on the 6300 arm and the other end is located into the front lead rail. You then turn back the awning material with only a very small turn of the winder handle securing the Tension Arms into their location. This not only strengthens the spring arms it also increases the wind resistance. Offering more resistance against any front wind.
Another new addition for the Thule 6300 is the option to add a motor as a retro fit. This is the same motor that Thule now use on the very highly popluar Thule 5200 only adds a further 1kg to the awning weight and 3cm to its overall length. In the event of a loss of power there is an option for the manual winder to be used should this need ever arise.
Another improvement for the Thule 6300 is the LED lighting system There is a LED Mounting rail (Thule number 301664) This rail enables you to mount the LED strip under the case plus have the option to attach a tent onto the side of this new awning.
For the Thule 6300 awnings with a longer length of 3.75m and longer Thule have added the option to fit the third leg (Thule number 306778)
All in all this truly is a great awning for 2019 and beyond. Please enquire re availability and brackets