Tips For Choosing Between A Caravan And A Motorhome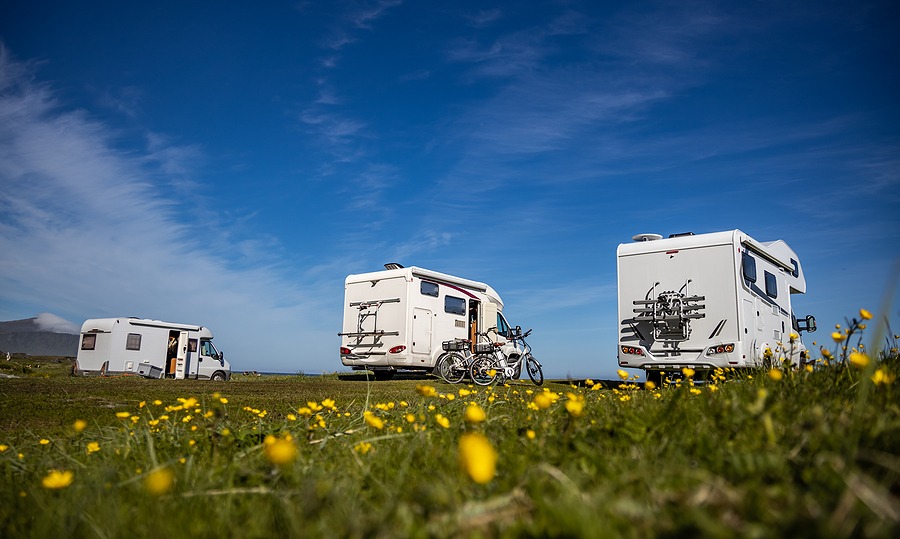 When choosing a leisure vehicle, many people find it difficult to decide whether a caravan or a motorhome would be the best option for them. While no one option is better than the other, there are some factors it is worth considering before you make your final decision. Here are some of the main pros and cons of both.
Just to be clear, a touring caravan is a separate trailer with living quarters which is towed behind a regular vehicle. A motorhome, also sometimes referred to as a campervan, is a self-contained vehicle which can be both driven and lived in. Motorhomes tend to have larger proportions and more facilities than campervans.
Pros of caravans
Caravans offer the flexibility of having a separate vehicle on your holiday. That means you can park your van at one site, and use your car for trips out and shopping. You could even leave your caravan on a long-stay site for the summer, and pop down whenever you have the free time, or whenever the weather forecast looks promising!
Cons of caravans
Towing a caravan requires a certain size of car engine and is limited by a maximum vehicle weight. Towing with a pivoted trailer can be tricky, especially when it comes to reversing. It can also be risky when driving in adverse weather conditions such as high winds.
Pros of motorhomes
A motorhome is easier to manoeuvre as it is a single vehicle, and it can be used for transport purposes other than holidays if you want to. You will have the freedom of being able to tour multiple locations with brief overnight stays, without the hassle of having to pack up and set up each time, so it is ideal for a long touring holiday.
Cons of motorhomes
Unless you can tow a small vehicle behind your motorhome, you will have to drive it everywhere, which might be a challenge in remote locations. They also take more fuel to run, and require MOTs, tax, and insurance.
Looking for a Fiamma awning f80? Contact us today!