US Couple Sell Up To Live In Luxury Campervan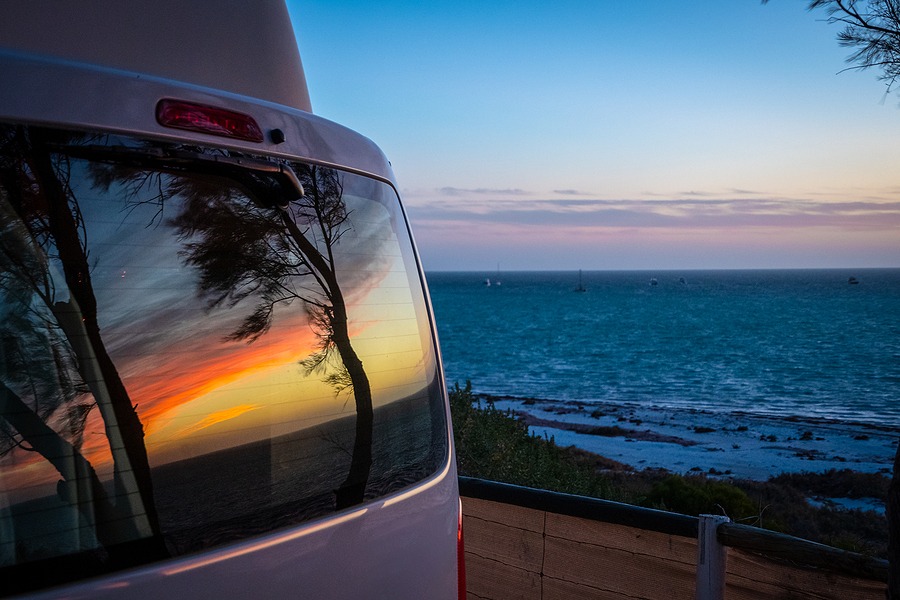 A couple from Dallas, Texas have made a huge move by selling their 2,000 sq. ft house and committed to 'tiny living', converting a second-hand campervan into an incredible luxury home.
Trent Bergeron, 27, and Keely Bergeron, 26, decided in 2019, buying a 2007 Hitchhiker campervan for $20,000 (£15,545), before spending a further $5,000 (£3,888) to create their palace on wheels, reports the Metro
It took them six months, in between working full-time and studying, to completely transform the campervan, doing all the work themselves. They now plan to put it to good use by travelling around.
Keely was a full-time student in the Physical Therapy program at the University of Alabama at Birmingham, while Trent worked as a software salesman, and had bought and renovated their old home while she was studying for three years.
But following Keely's graduation, the couple decided to explore, as Trent could work remotely from anywhere, she decided to become a travelling physical therapist
"We wanted to make that experience as fun and as exciting as possible, so we decided we would renovate a camper so that we could live in amazing, remote destinations and not worry about finding a suitable apartment," she said.
They completely gutted the camper, before repainting, new floors and counter-tops and a brand new shower area. Keely explained she had a lot of fun decorating their new home, which is now parked near Dallas where they pay $650 (£500) a month to park there are use facilities.
They admit that friends and family were unsure, to begin with, but having seen the finished mobile home, they all love it and are excited for the happy couple.
Keely said the couple are wanting to start a family in a few years, at which point they will purchase a new home, but possibly start a business renovating campervans for other people.
If you're looking for motorhome accessories in the UK, then visit our online store today.