Why You Should Still Plan A Caravan Trip For This Summer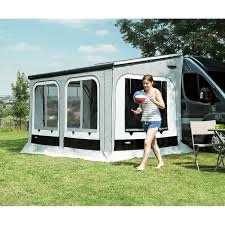 For many people, the summer of 2022 was to be the time that the passport came out of the draw and they got back to travelling overseas. With the world opening up as the Covid pandemic has eased, there will have been lots of pent-up demand to get on a plane to somewhere far flung for a long-awaited holiday or to be reunited with friends or family after two years of Zoom calls.
However, it has turned out rather differently due to the chaos at the airports, with massive delays at check-ins and a spate of cancellations forcing many to miss flights, endure huge delays and see their dream trips turn to a nightmare – as well as often having trouble getting flights home again.
Anyone who has not yet booked a trip this summer or even into the autumn might take one look at that and think there is a better alternative.
Instead, now is a perfect time to invest in some caravan supplies and enjoy another great staycation. The Jubilee may have come and gone, but summer has just started and there are many more great things happening in the summer of 2022.
For instance, while 70 years may seem a long time, 1,900 is a fair bit longer and that is how long ago another ruler over Britain, the Roman Emperor Hadrian, ordered the building of his wall. That may make this year a great time to enjoy a trip to enjoy the rural grandeur of Northumberland through which the wall runs.
In two national parks, 70 is a very important number this year, for it was in 1952 that the North York Moors and Pembrokeshire Coast were designated, just a year after the first national parks.
Seven decades on, there are also more leisure opportunities than ever in the national parks. Last month, for instance, the Lake District National Park Authority revealed that four new bike hire points were being established at Bowness-on-Windermere, Ambleside, Hawkshead and Coniston.
Wherever you go, a caravan holiday this summer will avoid all the worries and anxiety that will be plaguing those heading to the airport.