Easter is coming! Thule Bike Carrier fitted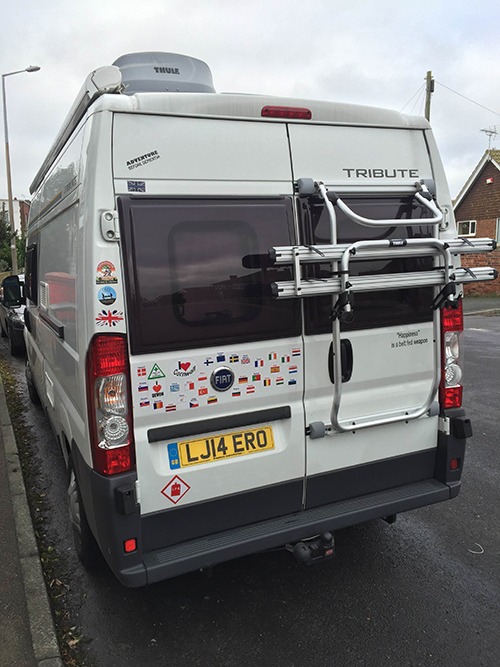 A customer called in on his holidays today.  He was heading down to the coast at Minnis Bay, in his Motorhome a Trigano Tribute.   His problem I saw that he was taking his two bikes out from the rear door of his motorhome.  
I enquired why didnt he have a bike rack fitted instead of putting the bikes inside and causing issues every time he traveled with the bikes inside of his motorhome?
 I suggested he needed another way of getting his bikes down to the front at Minnis Bay.  Maybe a Thule or Fiamma bike carrier? Later in the day he called into Leisure Plus Direct for some advice, the shop happens to be near the sea front, 135 Minnis Road, Birchington-on-Sea, only a few hundred metres from the beach!
I happened to have a Thule bike carrier at a very good price and fitted it for the customer at a good rate..all part of the service. The Thule bike carrier now carries both his bikes and he also purchased the locks for the arms making it very secure. The bikes are now easily put on and removed from the rack.
He commented to me that we just needed some decent weather and can ride to Reculver and back.  So if any of your 'Tribby' friends want anything Camper or camping related or a Thule bike carrier, this is the place!  We also carry ranges of other items including beach goods, and even frozen bait for all of Mr JJ's fishing buddies.