Why You Should Get The Family Outdoors This Winter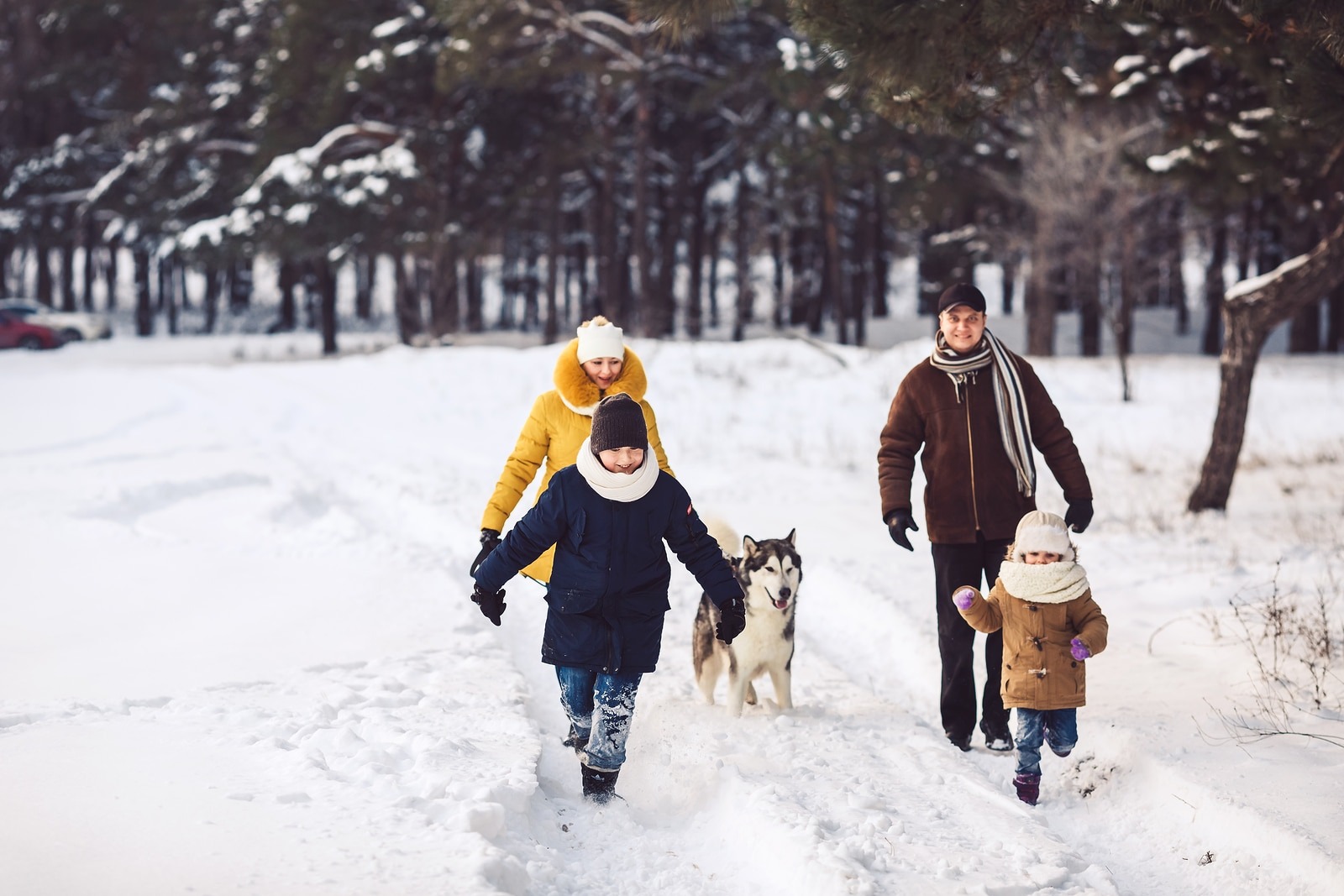 When the weather starts to get colder (and usually wetter in the UK) it's easy to retreat to the sofa and TV and snuggle up. But there is plenty to enjoy in the great outdoors at this time of year.
In fact, if you have children it's even more important to ensure you're getting out and about at this time of year, as outdoor play at any time of the year facilitates healthy brain development in youngsters.
An article for Business Insider recently pointed to a scientific study that has proven the positive benefits of outdoor play. However, the news provider also cited a survey by the National Trust, which found children aged 10 to 16 spend fewer than 15 minutes a day taking part in "vigorous outdoor activity".
Dr Robert Murray, pediatrician, author and board member of Action for Healthy Kids, told the news provider that there's no reason to spend more time indoors in the winter. He stressed that it's the perception of inconvenience that tends to make more families stay home at this time of year.
"With well-insulated caps, mittens, gloves, socks and appropriate layers, kids can get outdoors too and enjoy some fresh air," he said.
If you're struggling to break the habit of screen time, try taking yourselves out of your home environment. Stock up on winter caravan supplies in the UK and head off for a couple of nights somewhere beautiful.
Dr Murray also suggested using the likes of mobile phones and tablets to help you and your kids research fun outdoor activities and places to visit, so that you can enjoy the best of both worlds.
The Guardian recently suggested some top small towns in the UK for a winter break. Among them is Bakewell in Derbyshire, that has the added advantage of being on the edge of the Peak District, as well as Holt in Norfolk which is well placed to allow you to discover some of the area's stunning beaches without the summer crowds.