Tips For Improving Caravan Security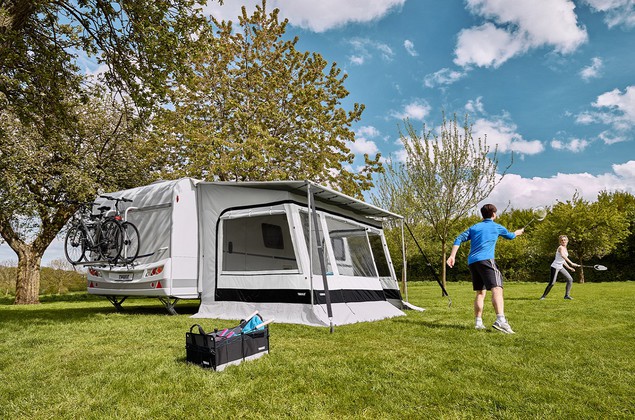 Heading away for a staycation in the UK after the lockdown should be a relaxing and stress-free experience. By having a read of our tips on improving your caravan security before you go will help you get the peace of mind you deserve.
The rise in staycations in 2020 has unfortunately brought a rise in theft of and from caravans, as they are seen, along with their contents, as easy targets for rich pickings, no matter whether your caravan is on your driveway, in storage, caravan sites, or simply parked at motorway services while you get a coffee and have a break.
There are several precautions you can take to reduce the risk of caravan theft:
Keep a photographic record at home of the interior and exterior of your caravan, in particular any identifying marks.
Invest in security devices.
Ensure your vehicle identification number (VIN) is etched on each window.
Display CRiS registered security stickers
Always immobilise your caravan, even for brief stops.
When you arrive on-site, ask neighbouring caravanners to keep an eye on your caravan and offer to do the same for them.
Take any valuables with you when you go out and leave curtains open.
Always lock all doors, windows and roof lights.
To stop your caravan being stolen, there are two main types of locks available – hatch locks and wheel locks.
Hitch locks secure your car and caravan together when on-site or taking a rest break en route. They are the minimum security requirement from most insurance companies but ensure the hitch lock completely covers the hitch head and securing bolts.
Wheel locks, similar to wheel clamps, have a dual purpose: visual deterrent and anti-theft device.
An alarm system is very much worth considering. Remote sensors will trigger as soon as movement is detected,  and an alarm is a powerful visual deterrent.
Other effective caravan security products include security posts, high-security door locks, corner steady locks and lockable winter wheels.
If you need security and caravan accessories in Kent, visit us today.