Top Tips To Help Modernise Your Caravan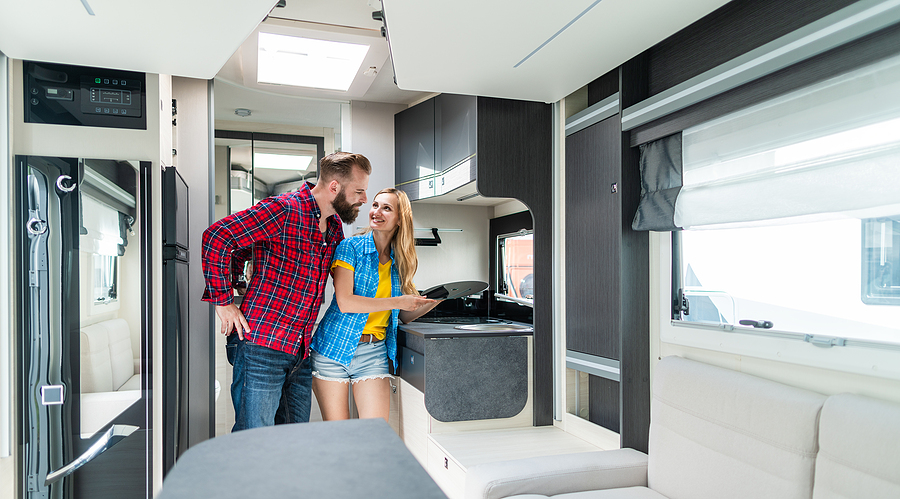 A well-maintained caravan can give you years upon years of faithful service and enjoyable stays at some of the country's most coveted beauty spots.
However, there comes a time in every caravan's life where it feels a little faded and tired, and that can happen for many reasons.
Perhaps you have seen another interior with the latest caravan equipment and stylish upholstery and are considering starting fresh with a new van.
Before you do, bear in mind that you can often make a huge difference to the feel and look of your caravan through small but carefully chosen updates. Here are some top tips to modernise your caravan.
Start With Simple Changes
Some people want to make a major change with their new interior design, but in many cases, even the simplest changes can make all of the difference.
Take your curtains, for example. Much like how curtains can transform the interior design of a home without wheels, curtains frame the interior space of your caravan and swapping out the design for a more contemporary fashion, perhaps with thermal backing, can make all the difference.
As well as this, simple switches like buying new cushions can make all the difference in the world.
If you want to go for a bigger switch, try reupholstering and changing the carpet as well.
Light Up Your Mobile Life
Lighting is the most important part of interior design, with different types of lights affecting our moods in different ways.
If your caravan is feeling a bit dark and dreary, try replacing your bulbs with new LED ones, and adding strip lighting can make the world of difference if your lights are on a suitable 12V circuit.
On the subject of electronics, try and add USB sockets to your main power hub, so you can charge your devices without using up your limited mains sockets.
Wrap It Up
Possibly the biggest way to personalise your van, adding a customised wrap can make your van look like new, and add little features and decals you never could before. Make sure to take your caravan to a specialist to ensure the best results.